TOP WEB DEVELOPMENT
COMPANY IN INDIA
Hire Exaalgia India, a leading Web Development Agency in India.
Our web development services in India are top in quality and speed. We have a handpicked team of web development specialists that can deliver robust and secure websites to help your business reach new heights.
We use best practices and the latest technologies to craft responsive and high-performance websites that are easy to update and maintain. We focus on delivering an outstanding user experience and improving your company's online reputation with our well-designed websites.
We work closely with the SEO team to deliver an SEO-friendly website for you. From Service to complex e-commerce websites, we create various functional websites.
Get a Free Web Development Call today!
THE TOP WEB DESIGN & DEVELOPMENT COMPANY THAT PROVIDE
RESULTS!
1,500+ SUCCESSFUL PROJECTS IN 30+ COUNTRIES AND COUNTING…
Web designing and development aren't easy tasks. You may get it done in no time, but what matters is if they really work for your business and provide you with the desired results. The first thing that catches a customer's eye is how well a website is designed, and how convenient the navigation is, leading them to spend good minutes there and maybe convert them into a loyal customers. This is the first and most crucial step for one's business, providing their customers with an easy user interface and experience. Because web design and development can make or break your business. There's nothing in between. We at Exaalgia create nicely built custom website designs and development to cater to your business goals and needs, helping you drive the results you aspire for. For us, it's all A+ or nothing. If you're looking for a web designing and development expert, you are at the right place.
Web Design Services that CONVERT
Exaalgia is one of the best web development companies in India and the US. A well-known team with good expertise that ensures your customers stay and convert. We, at Exaalgia, don't just pursue a project and bid adieu once it's done. Our team makes sure we provide you with a kind of web design and development that helps you convert your customer. We give our word and also make it happen. If a customer visits your website, they won't get lost in looking for what they want (your product), they will just find it right in front of them. They won't just enquire about your product but also pursue and take it. Exaalgia is not just another web development company. We believe, work, and give results (read: conversions).
Don't believe us?
Web designing is important. Creative web design, more so. Our team at Exaalgia designs top-notch layouts, codes the website, and writes content to cater to your business requirements and goals. Because no one size fits all, we believe in giving unique and desired services to our clients. Besides, we make sure the creative web designs are also SEO-focused, leading to capturing potential customers.
We can't stress enough the fact that SEOs are crucial. What's the point of having a world-class website with all the functionalities and nobody to view it? It's more like making 10 quality dishes at once and only a single person to have it all. It just doesn't work. Your product or service must be discoverable to the target audience because they have to see it first to engage or pursue it. Exaalgia—a top-ranked SEO company in India and the US—helps you achieve exactly that. Being an SEO partner, we will assist you with your brand awareness and equity, expand your target audience, gain more ROI, and invite an optimum audience to your website. We not only promise traffic, but we also help in conversion!
A good website. But wait, it doesn't load quickly? Nah. To be the best in business, you not only need a good website but also require a fast-loading website for every screen size. The website should be all-devices friendly, or your business will go south. Exaalgia takes care of it by  keeping responsiveness in mind while building website development projects. You don't have to worry about the never-ending buffering and losing out on your potential customers. We've got your back.
Exaalgia builds Web Development services on the following platforms
Exaalgia—named as the best WordPress development expert in India by Clutch and Goodfirms—works with a team of passionate and experienced WordPress developers. It could be the most popular web development platform so far but requires the work of a team that understands exactly what your business needs. Exaalgia's team understands that requirement and creates a custom WordPress website that resonates with your business goals at an affordable price.
From local artists and small start-ups to big organizations, e-commerce development is important to sell those precious, time and resource-invested products. Given the ever-changing market, offline as well as online, your e-commerce store should be levelled up and running like no other business. It could be intimidating to achieve that, but if done right, it could be very beneficial to the success of your business. Designing an online e-commerce store is Exaalgia's speciality. Our Web Development Experts have a decade of experience, ensuring your online store is a complete success!
It's not slightly possible that you wouldn't have heard of Shopify. Didn't you? It's the most popular and go-to e-commerce platform for online stores and retail point-of-sale systems. At Exaalgia, we have our certified Shopify experts based in India. They will ensure your online store is fully functional with the latest technology and optimized to sell your products. We are all equipped to help you with your customized online store powered by Shopify!
Website Development Projects
WordPress Integrations/Conversions
Visitors That Have
Seen Our Designs
What Makes Our India's Web Development Team Stand Out?
Exaalgia just doesn't sign up with their clients for specific projects and move on once it's done. Given the fast pace of how the world and businesses are moving, any services require much more than that. Our team not only offers web development services but also sticks to you until we help you achieve the goal of your business, i.e., conversion. We believe that the web development work is only done when the transformation happens. Exaalgia promises a partnership that is fueled by the success of your business.
Innovation
Exaalgia's team is a bunch of innovative folks. If you're in the outlook for a partner that'd just follow the orders, we may not be the one for you. Our team challenges your business's success and goals by offering constructive criticisms, suggestions and feedback that helps in achieving and levelling up your plans.
Support
Exaalgia's support forum is 24×7 at your disposal. Any query, suggestion, communication, complaint or if you wish to just have a chat with us, we are more than happy to pick up that call. Contact us whenever you're lost or just need to run some ideas by us!
Technology
Technology is a significant term. Exaalgia is always on the run to keep up with the most secure and efficient technology and continues to be a leader in the digital marketing space. Reach out to us. We may help save your team time with integrations between different sources!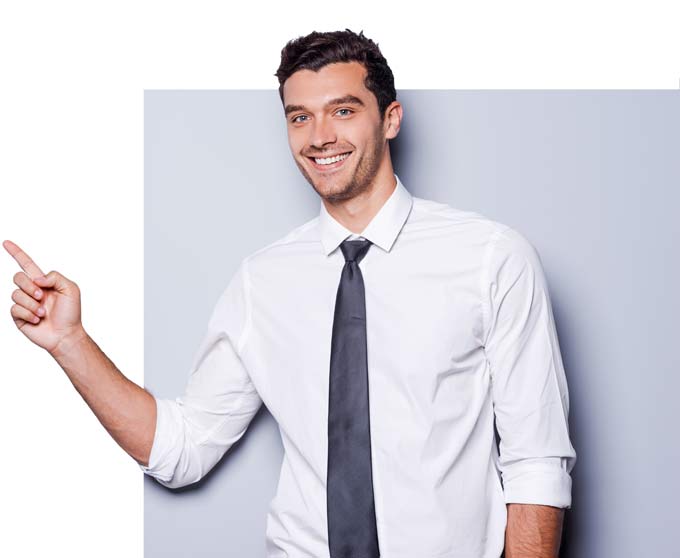 We are among the top Web Development business in the US and are ranked on Google for:
web development company in India
best website developers
web design company in INDIA
web development INDIA
website design INDIA
best web design company in INDIA
top 10 web development companies in INDIA
best web development company in INDIA
web development company in INDIA
top website development companies
website development company in INDIA
website design company in INDIA
website design company in INDIA
website development INDIA
web design & development company in INDIA
best website design company in INDIA
top web development companies in INDIA
website designing services in INDIA
web development services INDIA
web design services INDIA
website design and development company in INDIA
top web design companies in INDIA
best web design companies in INDIA
Web Development Experts In India Who Care About Your Success!
While we provide web development services to our partners, we only have one goal in our creative minds–conversion for your business. Our team at Exaalgia will only create designs that would help you in conversions, with a good amount of focus on Search engine optimization (SEO). Because just a good-looking web design isn't a success, it would be one only when you have good SEO rankings and when you're seen on Google. Our SEO Team monitors your SEO Rankings and Google Analytics to ensure we are progressing toward your target goals. Call us to know how Exaalgia can speed up your business!
What does Exaalgia's Website Development Timeline look like?
Discovery & Planning
Exaalgia's work starts with researching. Here, we try to understand your business, process, company, products, services, target audience and ultimately, your aim. We then develop a customized strategy for you to meet your desired targets and goals.
Design Mockups
Once we are done developing a strategy catering to your business goals, we move to create initial mockups. This will help identify issues as early as possible so that the final user experience stands out and is better than your competitors. This process helps us understand your needs and the changes you require after taking proper feedback because we want to develop a website that you love more than anyone else.
Website Development
After mockups, we jump into the process of developing the website. This process is time-intensive as it requires a lot of resources and team efforts, but we make sure to keep you posted at all times.
Website Launch
Before making the website go live, we ensure it is fully functional and responsive after testing everything. Taking care of any compatibility issues and bugs, we then decide to make it go live and Voila! You are good to go and fault your newly launched website.
India Web Developers
Who can help you stay at the top of your business game

Exaalgia's website development experts, based in Indore, India, will help you stay at the top of your website as well as business game. We will deliver you a website that you will be proud of. Reach out to us if you wish to succeed in your business online.
FAQ's
How long will it take to complete my web project?
The timeframe of website development and design project is often dictated by the client. If you have a deadline in mind our web developers make an effort to meet it for you. The most common delay in the development and completion of a new website is waiting for the content and images to be sent to us by the client. For most web projects, we try to work within the 3-4 week time-frame.
Are there hidden costs associated with web design?
No, we discuss first with you your website requirements and then price accordingly and once you confirmed to work with us, our web developers and web designers work hard so that the outlined pricing package is strictly adhered to.
Web design is very much an evolutionary process and often website owners change the scope of a project once undergoing. If the need to alter the price quote arises, our managers communicate this to you before any extra work is done. If changes or additions are requested by the client extra costs will be agreed to.
Do you offer customizations to any existing theme?
Of course! We have WordPress developers, Shopify Experts and Magento Experts who love helping clients with plugin installation, theme configurations, customizations and plugin support. Whether you bought one of our premium WordPress theme or a Shopify theme, we will help you in every step.
Are your Websites SEO friendly?
All our websites designed by us are around Google's guidelines for organic SEO. In addition to having an SEO-friendly website, our team of experts creates an XML sitemap and submits it to Google and Bing upon launch if you have purchased an all-inclusive package.
We will also create a 301 redirection file to help major search engines and visitors find the new pages based on the older pages that are already indexed.
What services do you provide additionally in web design?
We fully support any website we design and are always available to encounter any problem, technical issue or require any enhancements. We offer website maintenance, web hosting, SEO, domain purchasing, graphic design, and online marketing. We have you covered.
Will my Website be Mobile-Friendly?
Absolutely, having a mobile-friendly website nowadays is more important than ever for business owners! We ensure your website looks great on a variety of devices. Google prioritizes mobile-friendly websites on top over those that are not in mobile search results.
Mobile-friendly websites build credibility with your customers, clients, and influencers in your industry. With a mobile-friendly site, anyone who tries to visit your site on a mobile phone will have a proper experience, and that will encourage users to see you as a credible resource for information, products, and services.
Can I update the site when it's finished?
We fully support any website we design and are always available to encounter any problem, technical issue or require any enhancements. We offer website maintenance, web hosting, SEO, domain purchasing, graphic design, and online marketing. We have you covered.
What is Responsive Web Design?
Responsive website design is the result-oriented approach used by thousands of businesses that suggests that design and development should respond to the user's behavior and environment based on devices, screen, platform, and orientation. In simple terms, responsive web designs are ideally preferred by clients to let it open all devices.
As the user switches from their iPad to laptop, the product or services website should automatically switch to accommodate for resolution, image size, and scripting abilities. According to research, smartphones now drive over 52% of web traffic and account for nearly 2 out of every 3 minutes spent online.
Isn't WordPress Just for Blogging?
Absolutely not! WordPress.com was started as a blogging platform but now it becomes a full CMS that is used around the world for creating both blogs and business websites. Over 25 million people have chosen WordPress to power their website or blog in a beautiful or customized way. You can learn more about WordPress development on our page.
What is a Mobile-Friendly Website?
A Mobile-Friendly Website is one that displays correctly on hand-held devices such as smartphones, iPhones, iPads, and tablets. It also has these features:
1. Loads fast – bloated sites cost more money to access
2. Easy to read – mobile phone screens are 1/5th the size of desktop computers
3. Easy to navigate – menus have limited space on mobile devices
4. Minimal scrolling - not just vertically but also horizontally
5. Avoids using Flash – because Apple products do not support Flash
What is an SEO-Friendly Website?
An SEO friendly website is easy to navigate, simple to use and designed in such a way that it appeals to both human users and search engines. A good looking website is not enough for your business. A website is not much use until it can be found by online users. It takes a combination of factors for a website to be easily located online.
Testimonial
Outstanding customer service and responsiveness. Communication-wise the best contractor we hired on Elance so far. Will definitely do more jobs with them.

Christian Faller
Managing Director , Deepr
I love working with these guys! They always get the job done quickly and correctly. They are my go-to developers.

Tamar Yudell
Director , Tamar Design
Satish and his company I can highly recommend for the job they have done for me to date.

Declan Loy
Owner , High Achievers Academy
Request a free quote today!
A Free Quote
Let's talk about how we can improve your brand online. We've generated more than 1,616,973 leads for our partners and counting…
Do you want to improve your brand online? Or want a website that helps you convert? Let's chat.
9907277333
Call us today, to speak with our web development nerd.
Exaalgia has generated more than 1mn+ leads for our partners.
3M+ Hours of Web Expertise
50+ Web Development Experts On Staff
5000+ Web Development Projects Launched